If you want to learn more about our production, you're in the right place. Read to learn about our services and availabilities
Our business model is a synergy of best of both worlds – "Europe and Asia", wherein we have the Marketing & Sales, Engineering & Development located in Europe, PERFORM cold forging B.V.  and the Production Facility located in India. The Production Facilities in India are supervised by European experts and are state-of-the-art in every way. For the high end cold forging products we have built a new production area with all new 5 and 6 stage cold forging machines from brand NEDSCHROEF Machinery. This allows us to produce efficiently and with high accuracy and quality. 
Phosphating of wires is done in an enclosed and controlled environment. The process includes degreasing, pickling, washing, phosphating and soaping to soften the wire skin for better forgability.
The plant is provided by Gimeco Impianti, Italy.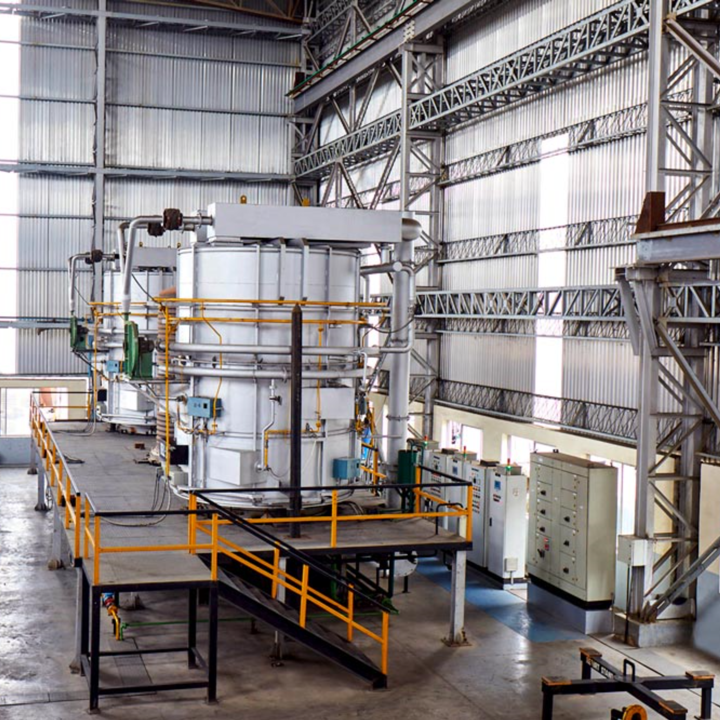 Annealing of wire is done to optimize the physical and sometimes chemical properties of a material to increase its ductility and reduce its hardness, making it more workable for the cold forging process. It involves heating a material above its recrystallization temperature, maintaining a suitable temperature for a suitable amount of time, and then cooling. 
6 cold forming machines (Boltmakers, Headers and Short-stroke) from Nedschroef Machinery, Belgium manufacturing over 1000MT of mild steel and high tensile fasteners and cold formed special parts.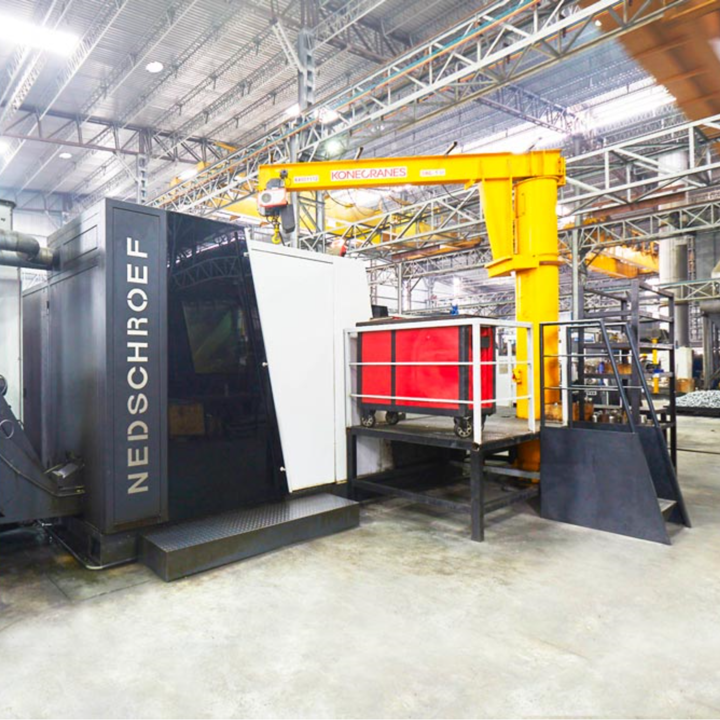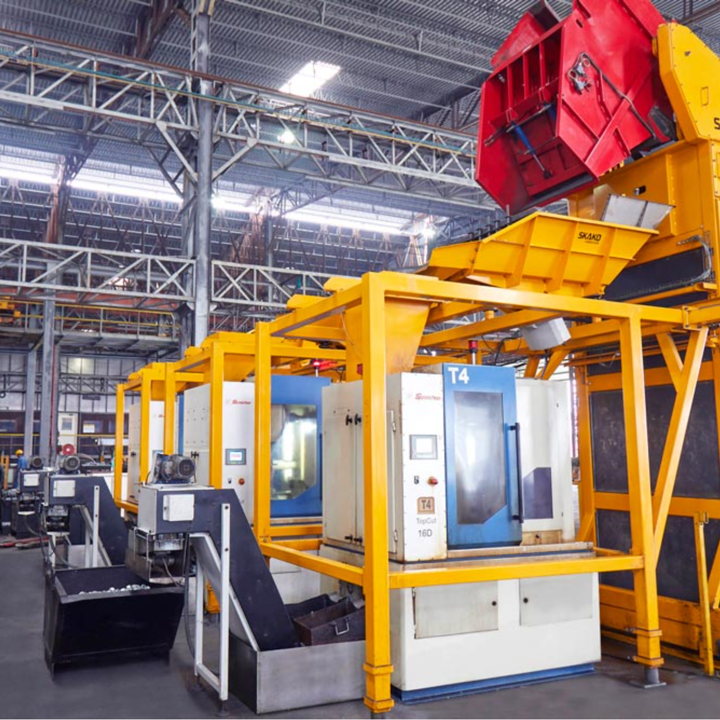 6 tapping lines from company streicher with top-loaders for tapping of female-parts 
Highly precise and controlled atmosphere heat treatment furnaces from SIB, Italy ensure the most reliable heat treatment cycles of hardening in tempering- the same as required by leading auto parts manufacturers in the world.